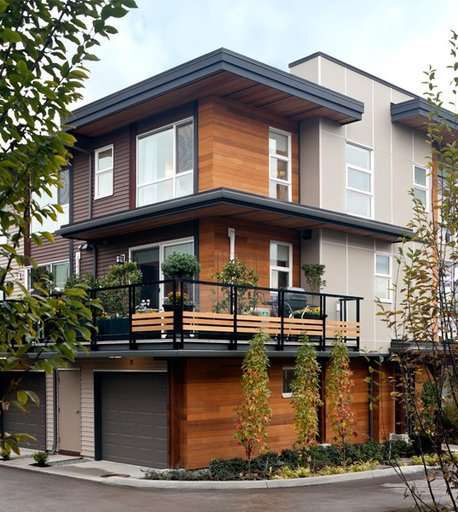 14. We WILL review all information and coordinate all aspects of the Title Company which will allow for the required transfer of title!
15. We WILL organize the appraisal by providing the necessary financial information required by the lender in allowing the financing to be obtained!
16. We WILL be available during the property inspection to point out all of the features of the property and to determine the most cost efficient solutions to any required repairs!
17. We WILL be available during the Pest Control Inspection to allow the inspector to conduct their review and submit their findings in a timely manner!
18. We WILL keep track of potential buyers. By maintaining an ongoing relationship with our former clients, these activities help produce an excellent source of prospects!
19. We WILL communicate with you on a regular basis in order to provide you with Status Reports on the market activity, including follow-up calls on each showing of your property. This communication will keep us in regular contact and will provide an opportunity to continually evaluate our marketing strategy!
20. We WILL advise when an offer is presented and discuss with you the best response to achieve the maximum price and terms for your property!
21. We WILL carefully follow through on all matters to ensure that your transaction closes on schedule with the least amount of inconvenience to you!
22. We WILL be your Realtor for life!
22 Step Aggressive Marketing Plan f
or Your Property
1. We WILL list your property, at the correct asking price that is competitive with the current market conditions which will allow your property to be sold in the shortest period of time!
2. We WILL provide a comprehensive market analysis to determine the optimum sales price for your property!
3. We WILL gather accurate and complete information about your property and will submit it to the various Multiple Listing Services. This will expose your property to approximately 6500 real estate agents in various counties, all working to help sell your property!
4. We WILL arrange for my associates to evaluate your property and I will review their recommendations to help you realize the full potential for the sale of your property!
5. We WILL evaluate which financing options will be best for your personal needs!
6. We WILL provide a detailed breakdown of your selling expenses to advise you of your approximate "Net Proceeds of Sale"!
7. We WILL recommend improvements which may enhance the value and increase the marketability of your property. Often, such changes can be made with little or no expense to you!
8. We WILL hold a Broker Open House on the first available Wednesday. By working closely with other real estate offices, this event allows other agents the opportunity to preview your property and learn all about its features and benefits!
9. We WILL create an attractive brochure outlining the many features of your property. This brochure will be distributed on a regular basis to potential buyers, cooperating real estate agents as well as our sphere of influence!
10. We WILL install our "For Sale" sign on your property which will attract potential buyers!
11. We WILL send "Just Listed" announcements to your neighbors. Very often a property is sold to neighbors or to their friends and relatives!
12. We WILL prequalify all prospective buyers to insure that the financial qualifications are met in a timely manner. Failure to qualify for a loan is the No. 1 reason that escrows fail to close!
13. We WILL work closely with the Escrow Company and the respective officer ensuring that all the terms of the contract are adhered to in a timely and efficient manner!
Seller(s): _________________________________________________
Property Address: _________________________________________________________
Pacific Investment Properties hereby guarantees that the property indicated above shall be sold at the terms that are acceptable to Seller(s) within 180 days of the signing of the Exclusive Right To Sell Marketing Agreement (the "Listing Agreement"). "Sold" refers to the property being placed into escrow, not the actual close of escrow date.
Seller(s) shall abide by the recommendation(s) of Pacific Investment Properties regarding, but not limited to, the initial asking price, as well as any price reductions, the marketing terms, the terms of the Offer To Purchase and/or any Counter Offers, the staging or showing of the property and/or any other recommendations that may be suggested.
Should Seller(s), having agreed to the above terms, not have received an acceptable Offer To Purchase within 180 days from the signing of the Listing Agreement, then Pacific Investment Properties shall provide payment to Seller(s) in the amount of Five Hundred Dollars ($500.00).
The parties agree to the above terms:
Seller: ________________________________________ Dated: ____________ 20_____
Seller: ________________________________________ Dated: ____________ 20_____
Pacific Investment Properties
By: ___________________________________________ Dated: ____________ 20_____
Agent Name: __________________________________